Vipul Singh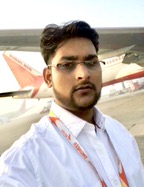 I don't know if it is possible to convey in words the sense of gratitude I feel. Dear Hindustan Aerospace And Engineering you have inspired me to achieve at a level higher than I thought possible. The Instructor's knowledge either Theory, practical or moral was so valuable & I have discovered a passion of learning & Exploring to a world where I am. After 30 months of competition of college I started to work with GO Air & Currently Working with Air India AS Quality Assistant.
Thank you HAE for everything you game me. (Many More to achieve).
Tushar Jadhav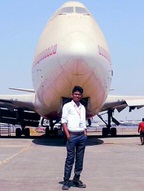 HAE a campus with lots of memories that can't be fade away … those teachers who made us, teach us a being like a friend with us are unforgettable
I would love to mention the names of people who were always there for me … whether we talk daily or not those were always there for me as a life supporting system.
Altamsh Anjum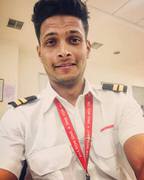 I probably won't be able to get more than a sentence out without disappearing into a puddle of tears. Let's go two and a half year back cherishing the sweet memories of my college life! Amazing time I have ever had, I have seen people here with different languages, different lifestyle which give me knowledge about the different part of our country including food! Because whenever you come back from home you roomies would barely ask how you are instead they would dig your bag and will be eager to know. "bhai ghar se khane ko kya laya". I know someday when I will be somewhere at some post, even a glance of memories of my college life will get a smile on my face. No matter where wherever are the memories we have with us will never fade.
Musthaq Basheer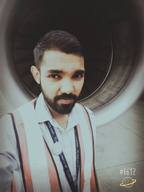 I have a small story in this small period in my college named in "HINDUSTAN AWEROSPACE AND ENGINEERING". Even though its short period, I learned a lot about life and I face a lot of situations as I never ever face before. Still I can't stay that I am perfect because there is a still some disadvantage in myself.
As I said about my first day that t was nil, I struggled a lot to become what I am now. With my little knowledge in English I sustained the starting days of my college then I start getting "Hindi" slowly. With the help of my friends now I can speak Hindi without any problem still it's not fluent but I'm trying. I had faced a lot of teasing and lot of problems in earlier days because of language. From my own experience convert each and every negative to positive energy and these positive things help me a lot to achieve a lot.
Sohan Varpa

I have learnt many of the things after I stepped here in Pune and met these fellows something like, I changed my look. As I am from a small village I haven't heard about Dominoes, Starbucks, Subway, KFC. Now a day I use to spend lot of time chilling out of my friends out there. Birthday party enjoyed with you, parties with pouty any reason, all the sneak outs from the hostel and many more mischievous activates ill away make me remember you all and I am glad, I won't lose any of these moments from my life's diary.
Shobit Tyagi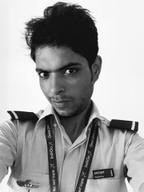 I still remember myself coming to Pune as a frightened, lonely kid, who had never seen life outside his village. And when I was secretly panning to run away to my home. All my teachers here have been the best possible guides I could have ever asked for. I am probably the student who was scolded the most by all the teachers. I sometimes used to wonder why do I get targeted all the time especially by Prasad Sir and our CI Sir? But now, I know the answer. They have always wished the best for me. They want me to succeed, to reach the top. And thus, they scold me to keep me on the right path, to keep me motivated towards my goals.
AMAR KUMAR SINGH

I am really thankful to my parents for allowing me to go to Pune and study in HAE, Pune for Aircraft Maintenance Engineering (AME) course. I dedicated my success to all the faculty members and staff of HAE, Pune. Who guided me to become a successful management professional and engineer too. All knowledge that I have picked up from the college during the AME course has come to use. Thank you again.
Anand Prakash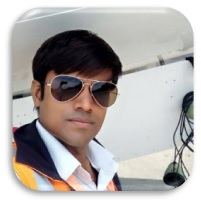 I have been engaged in aviation since 2005, when I started my career as student of Hindustan Aerospace And Engineering. I have seen it from both sides of table as an student and faculty too for very equal tenures, and what I concluded after all these years of Aviation experience is, Hindustan Aerospace And Engineering is not less than a boon for this industry, best institute for Aircraft Maintenance Engineering I have seen ever. The best teaching practices and practical standards are followed. Thanks to the Chief instructor and team for maintaining this for years.
Proud to be Shashibian.
Omkar Bhopal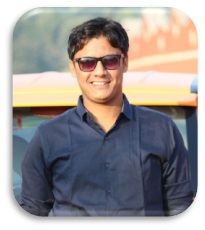 "The education I received at Hindustan Aerospace and Engineering has helped me a lot to first of all give me an orientation of what I would like to do and secondly, the practical approach HAE follows, provided me with valuable information helping me every day in my professional career. HAE has provided me with the tools necessary to face professional life. Notions learnt in class are realistic and close to the requirements of the Aviation Industry. Today I am proud to be Alumni of Such College."
TABIR BILLAL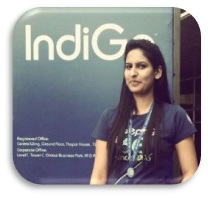 Today I am standing at a position and I own this to my college Hindustan Aerospace & Engineering. I was just a soil, my mentors and especially our Chief Instructor sir molded me into a piece of art. I not only gained the knowledge but most importantly I learned the moral values. Hindustan Aerospace and Engineering is strength to me. I couldn't have reached here without the proper guidance I got from my college. Today I work in an organization Like Indigo where I meet 100's of people daily and the exposure is all because being a part of Sha-Shib family. I pray to Almighty that our HAE outshines in every sphere and be a great name in the world of Aviation.
YOGITA MAHADIK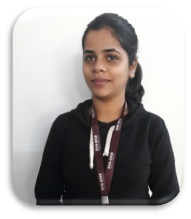 "My experience at Hindustan Aerospace & Engineering was very fulfilling, not only with regards to the course content but also to the practical learning opportunities I received. Our faculties were true professionals who shared their experience and knowledge with enthusiasm. HAE has provided me with the tools necessary to face professional life. Notions learnt in class are realistic and close to the requirements of the Aviation Industry. Today I am proud and entirely satisfied to have been a part of a college such as HAE at Pune"